Can you make money on after-market automotive sensors?
When we told a buyer at a large wholesale distributor he wasn't really "in" the ABS sensor business, he got offended. And then this happened…
We're nice guys. (Really.)
But when we see an opportunity, we're not too shy to point it out. And that's what happened about 18 months ago with one experienced auto parts buyer. When we took a look at his business, the opportunity stuck out like a sore thumb—you just couldn't miss it. But when we pointed it out to him, he was a little defensive and pretty sure that he couldn't be missing any sales. So we had to do some convincing. In the end, he decided to follow our lead. And how'd that work out for him? Keep reading to find out. But first, how did we know his growth would be a slam-dunk success?
Opportunity #1
To start, they weren't carrying enough ABS sensor SKUs. That's a dead giveaway. He only had around 90 auto models covered. By upping his SKU coverage to around 250, he could cover at least 80% of the demand for ABS sensors in his market. Which would help him scoop up a lot more sales. Without those extra SKUs on the shelf, he was turning away too much business. Plus, once your customers learn that you don't stock what they need, they stop asking. And you may never know how much business you're missing.
Opportunity #2
The buyer gave us access to his inventory reports, so we pulled them into our SensorOpps tool. Then we compared his existing inventory (across all major brands for the same part) with what he could EXPECT to sell based on sales in his geographic area. What did we find out? Well, a few of what should have been his best-sellers weren't even on his shelves, so he was missing out on serious sales volume. And he had a bunch of parts that were just sitting there, taking up shelf space and inventory dollars, keeping him from investing in the parts he needed.
Opportunity #3
Sales turn heads, but profit builds empires. And almost all of his sensors were going out the door at a 30% margin. Yeah, that's the industry standard…but why should you settle for the bare minimum? We knew that by switching the bulk of his sensor business to Holstein Parts, we could increase his profit margins by 10-30%. Between boosting his sales and tweaking his margins upwards significantly, the profit potential was huge. Adding up all of this, it felt like it was impossible to NOT make more money.
What We Did
After looking over this buyer's business, we laid out a 3-step plan to explode his sales AND profits in ABS sensors:
Stock the top 250 SKUs for his market. Thanks to SensorOpps, we were able to get him into the items that were most likely to sell for him.
Clean up his inventory. We helped him plan to markdown the parts that were slowing his turnover and taking up space. We even offered some incentives on a startup order to help him make the switch.
Reset his prices. With Holstein Parts now his lead supplier, he priced the parts to take advantage of our great prices and boost his margins.
The results: a 400% year-over-year increase!
When we got on the phone with him not too long ago, the buyer was honest with us:
"Guys," he said, "when you told me a year ago that I wasn't really in the sensor business, I was kind of offended." And then he added, "but you were right."
After one year with our recommended strategy, he's posted a 400% increase in ABS sensors and boosted his margins by over 10 percentage points. That's a whole lot of high-margin growth. And that was just one of our 14 sensor categories. So next, we'll be rolling the same strategy into new categories, like vehicle speed sensors, camshaft and crankshaft sensors, oil pressure sensors, and more.
Don't make another buying decision without the best data available
The winners in any business are the ones who follow the numbers. If you're not carrying the parts you need for your market, then you're giving that business to a competitor. Because they're going to get that part somewhere. So let the data show you the way— you'll sell a lot more, and it makes your life a whole lot easier, too.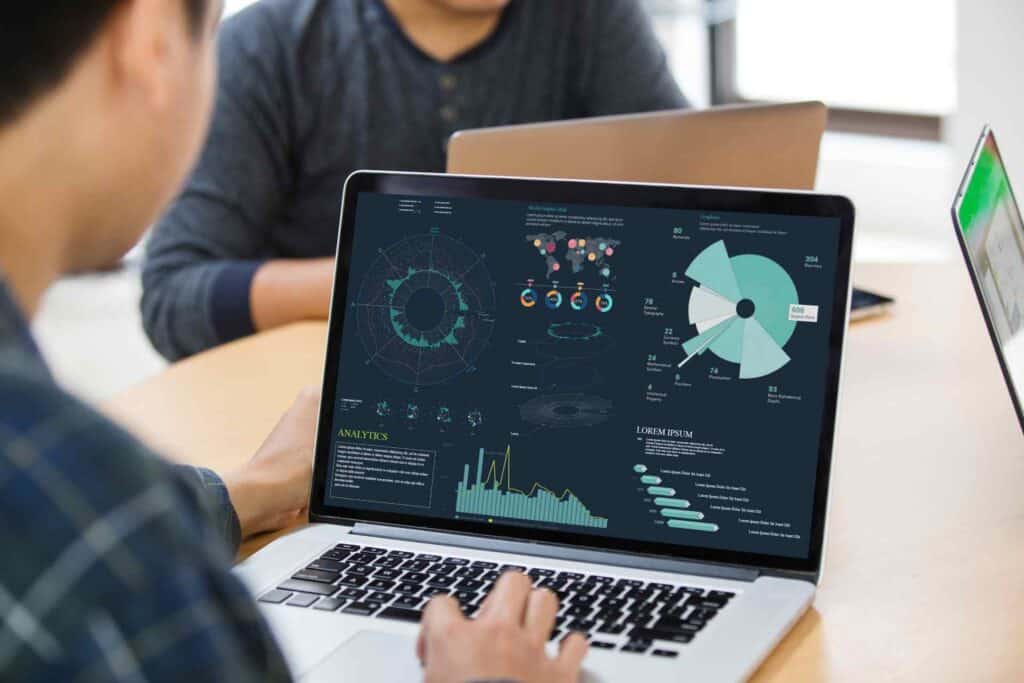 Get your free SensorOpps report
Are you ready to step on the accelerator toward higher sales and bigger profits? Just reach out to us today, and we'll use SensorOpps to find the opportunities you're missing. We will help you find the perfect sensor assortment for each of your stores or distribution sites. Plus, we'll show you how Holstein Parts can help you double your profits (or more) in a category that's set to double over the next decade.
Want to boost your bottom line with easy high-margin growth?
Let's take a look at your business together to find the high-profit sales opportunities that are hiding in plain sight!