High-tech, OE quality sensors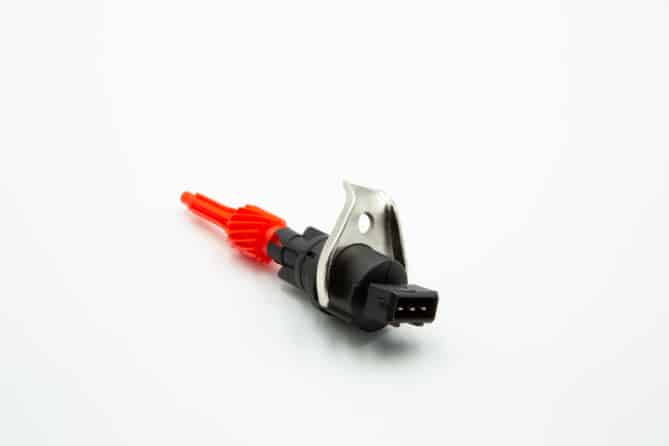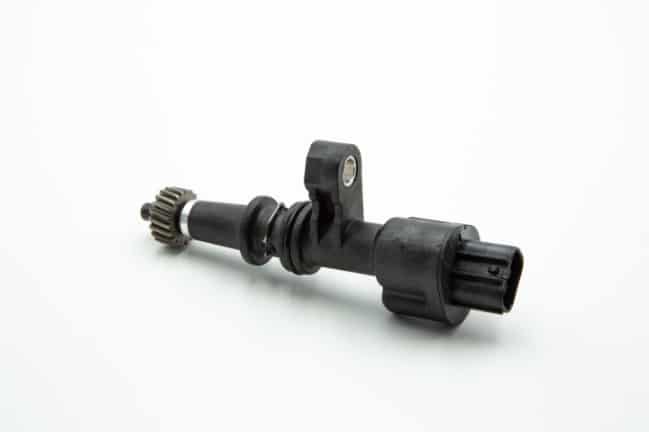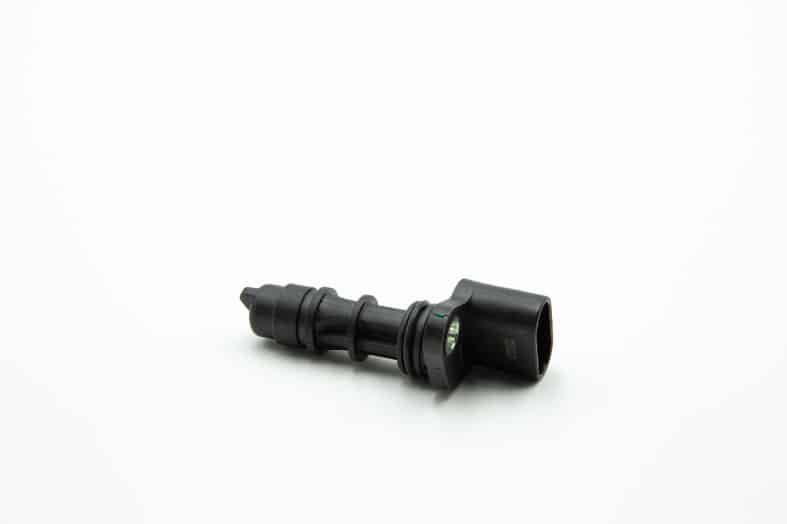 Vehicle Speed Sensors measure wheel speeds and provide this information to the vehicles ECU (Electronic Control Unit). The ECU then calculates ignition timing, transmission shift points, and air/fuel ratios for the vehicle. Data from the Vehicle Speed Sensor is also used in cruise control systems to maintain a constant speed
Holstein Parts focuses on using only the highest quality materials, manufactured to exacting standards for an aftermarket product that is truly built to match or exceed the OE part.
Holstein Parts Vehicle Speed Sensor line has superior coverage for domestic and import applications
3 Year / 36,000 Mile Warranty on Holstein Parts Vehicle Speed Sensors
What does a Vehicle Speed Sensor do?
Vehicle Speed Sensors measure wheel speeds and provide this information to the vehicles ECU (Electronic Control Unit). The ECU calculates ignition timing, transmission shift points, and air/fuel ratios for the vehicle. Data from the Vehicle Speed Sensor is also used in cruise control systems to maintain a constant speed.
Where are Vehicle Speed Sensors located?
The Vehicle Speed Sensor location depends on the vehicle as some are located on or near the transmission while others are located on the transaxle or on the hub like an ABS Sensor.
What are the indications of a malfunctioning Vehicle Speed Sensor?
A faulty Vehicle Speed Sensor can cause harsh or improper transmission shifting, malfunctioning speedometer, faulty cruise control as well as the check engine light may become illuminated.
How to determine if these sensors are malfunctioning:
An Automotive professional will use specialized tools to measure Ohms and other data to determine if the sensor is malfunctioning.
What makes Holstein Vehicle Speed Sensors the best?
Holstein Parts focuses on using only the highest quality materials, manufactured to exacting standards for an aftermarket product that is truly built to match or exceed the OE part
Holstein Parts Vehicle Speed Sensor line has superior coverage for domestic and import applications
3 Year / 36,000 Mile Warranty on Holstein Parts Vehicle Speed Sensors
Product Spotlight
Over 150 SKU's offering global coverage of European, Asian, and Domestic vehicles
All Holstein Vehicle Speed Sensors are rigorously tested to meet or exceed the manufacturer's requirements for OE parts.
The sensor housing is made from high-quality reinforced plastic, offering superior resistance to the elements.
Sealed Anti-Static Protective Packaging ensures that electrical components are not damaged during shipping.
For more information about where to buy Holstein products or how to become a Holstein distributor: